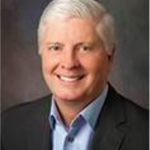 A Charlotte native, David Dunn has distinguished himself in two specific career paths over the last 25 years right here in the Charlotte region.
As founder and president of Managed CareUSA, David and his partner grew the firm over 12 years from just the two founders to 275 full-time employees; from one office in Charlotte, North Carolina to six offices nationwide all the way to Sacramento, California; from $0 in premium to over $125 million in annual premium; and he spearheaded the capitalization of over $16 million in private equity funding to fuel this phenomenal growth.
After selling the firm in 2001, David accepted an invitation to serve as Vice Chancellor at UNC Charlotte (proudly, his alma mater, class of 1980) where he helped lead one of the fastest growing higher education campuses in the nation.
At the university, David further enhanced his ability to envision and implement a strategic plan for growth, help lead a distinguished management team, and along the way created a database of contacts from the Governor's office to powerful legislators and corporate leaders across the state of North Carolina.
David's passion are his family, including wife Jenifer, daughters Katherine, an attorney in Atlanta, Mary Margaret, a regional marketing director in Chicago, Charlotte a senior at NC State University, stepdaughter MacKenzie, a senior at Georgia, and stepson Ian, a freshman at UNC Charlotte, along with his love of boxing, and, especially, his love of soccer, in which he starred at UNC Charlotte and is an avid supporter today.