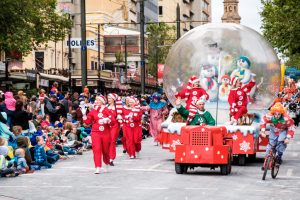 Charlotte and the Lake Norman area boast a history and culture so rich, you'd be missing out if you live here and you're not exploring it. It's this dynamic arts and culture scene and colorful history that have helped shape Charlotte into the powerhouse city that it is today.
A short history lesson
Prior to the arrival of Europeans, Charlotte and the rest of North Carolina was inhabited by Native American tribes, such as the Catawba. The Catawba Native Americans were the first ones to settle what we now know today as Mecklenburg County.
The English started to settle in the area during the 1750s, with Thomas Spratt and his family some of the city's earliest residents. The town was named after Charlotte of Mecklenburg-Strelitz, who was the queen consort of King George III. It's because of this that Charlotte earned its nickname "Queen City." This was also when Thomas Polk, another prominent figure in local Charlotte history, also came to settle in the area.
Fast forward a few years and the settlement grew to become Charlotte Town. It was incorporated in 1768. During this chapter, urban planners and surveyors started to map the area and create a grid design that would greatly influence the future development of Charlotte.
A melting pot of arts, sports, and southern hospitality
Whether it's music, food, or art, Charlotte's cultural traditions are simply amazing. Find out why thousands of people flock to Charlotte every year, and why you will want to make time to explore what it has to offer.
The arts and culture scene is massive. If art, science, and history museums are your thing, Charlotte will not disappoint. North Carolina's arts and culture industry is thriving, and in Charlotte alone you'll find over 15 museums scattered all over the city. Some of the best-known museums in Charlotte include Bechtler Museum of Modern Art, Mint Museum, Charlotte Nature Museum,
Levine Museum of the New South, NASCAR Hall of FAME, andDiscovery Place.
Speaking of arts and culture, Charlotte's performing arts scene is especially vibrant. Watch an orchestra concert, a play, or a ballet recital by both homegrown and visiting talents at Charlotte's various performing arts venues, such as the Blumenthal Performing Arts Center, Children's Theatre of Charlotte, ImaginOn, Opera Carolina, Charlotte Ballet, and Charlotte Symphony Orchestra.
Charlotte's Carolina Renaissance Festival is unlike any other. One of the largest Renaissance-themed festivals in the country, the Carolina Renaissance Festival is usually held on the weekends of October and November. Aside from a village marketplace that will take you back to the olden days, the festival also features over 20 different stages dedicated to various live entertainment and an arts and crafts fair. Of course, no Renaissance-themed festival is complete without a jousting tournament and a huge feast.
Like every other southeastern city, Charlotte has a strong sports culture. The city is home to two national teams: the Charlotte Hornets (NBA) and the Carolina Panthers (NFL). Aside from basketball and football, Charlotte's other favorite sports are ice hockey, baseball, lacrosse, and soccer.
Charlotte's neighborhoods are distinct communities worth exploring. Charlotte is divided into several neighborhoods, including Uptown (the city's downtown district), Ballantyne (a beautiful suburban neighborhood), Plaza Midwood (trendy and quirky), University City (the center of student culture), Dilworth (historic and cozy), South Park (upscale shopping district), South End (home of craft beer and creative restaurants), Elizabeth (with streets lined with saloons and music venues), NODA (edgy and cool), and Myers Park (where you can find the most beautiful historic homes in the city.)
Live and breathe Charlotte

For more information about Charlotte, the Peninsula, and Lake Norman real estate, get in touch with David Dunn today at 704.999.3591 or david(dotted)dunn(at)sothebysrealty(dotted)com.