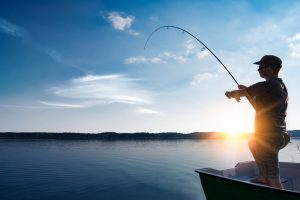 Recreation
When it comes to recreation, the Queen City and its surrounding areas will not disappoint. From in-city entertainment to mountain excursions, your options are endless. Here are some of the things you can do in and around Charlotte and the Lake Norman area.
Hike Crowders Mountain
Located just 40 minutes outside Charlotte, in Gastonia, is Crowders Mountain State Park. A real treat during winter, Crowders Mountain is a crowd favorite, with several trail options that range from easy to challenging. It will make you sweat, but you'll burn a lot of calories in the process. And most important of all, you get to treat yourself to a breathtaking view for free.
Brave the rapids at the U.S. National Whitewater Center
If you're in the mood for adrenaline-pumping water sports, head to the U.S. National Whitewater Center. This state-of-the-art facility is the largest of its kindin the world. Aside from whitewater rafting and kayaking, you can also bike around, go rock climbing, hike, ride the zip lines, or sample some local craft brews. Plan your visit by checking out their official websitehere.
Get thrilled at Carowinds
Thrill rides, fairs, candy floss, and the world's tallest and fastest giga coaster– these are just some of the things you'll find at Carowinds, the premier amusement park in Charlotte. Its main attraction is the steel coaster called Fury 325, which climbs to a height of 325 feet (hence the name) and takes its riders to a steep 81-degree drop shortly after. It will take your breath away. You can learn more about Carowindshere.
Enjoy a relaxing day at Lake Norman State Park
Just a short distance from Charlotte is Lake Norman and its surrounding lakefront towns. The area is rich in outdoor recreational opportunities and is a favored destination among Charlotte locals. One of the popular attractions in the area is Lake Norman State Park, located in Troutman. There's plenty to do here. Explore the extensive network of mountain biking trails. Swim, sail, or fish at the largest manmade lake in the state, or sunbathe at the 125-yard-long beach. Plan your visithere.
Satisfy your need for speed (or watch people do so) at Joe Gibbs Racing
When it comes to NASCAR, there is only one place in the Carolinas where you can shake the hands of your favorite driving teams. Joe Gibbs Racing is a legend in the world of NASCAR. Watch races, visit the on-site race gift shop, or watch cars get built at the race shop garage. If you're lucky, you might even get to meet the legendary Joe Gibbs himself. Learn more about Joe Gibbs Racinghere.
Explore Jetton Park
Located in the town of Cornelius in the Lake Norman area, Jetton Park is a lush 104-acre park with plenty of features on offer. You can get a nice tan on the sunning beach, explore the walking trails that wind around the park, play like a pro at Jetton Park's tennis courts, or simply enjoy a nice relaxing picnic with your loved ones. Facilities at Jetton Park include a special events venue called Waterfront Hall, restrooms, playgrounds, and a concession area. For more information,visit this page.
Moving to North Carolina?
Make the process easier and get in touch with one of the best real estate agents in Charlotte and the Lake Norman area. Contact David Dunn today at 704.999.3591 or david(dotted)dunn(at)sothebysrealty(dotted)comto explore your options in Charlotte and Lake Norman real estate.